REVISING/IMPROVING AN EXISTING TUTORIAL
First, choose the tutorial you would like to modify (in this case:
What is a byte, and why does it contain 8-bits? (Original)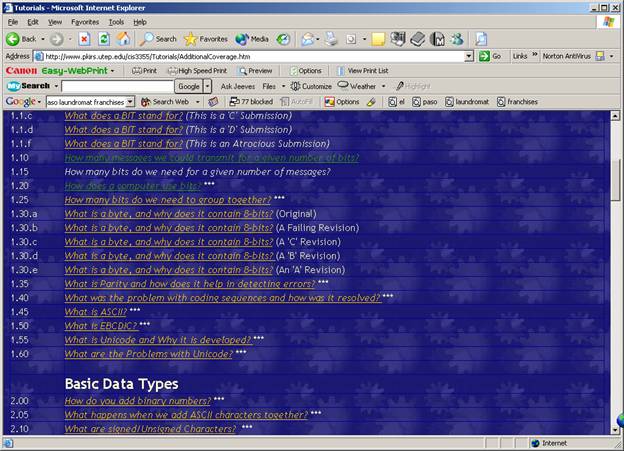 Try to open it using Front Page (From the Menu at the top of the screen):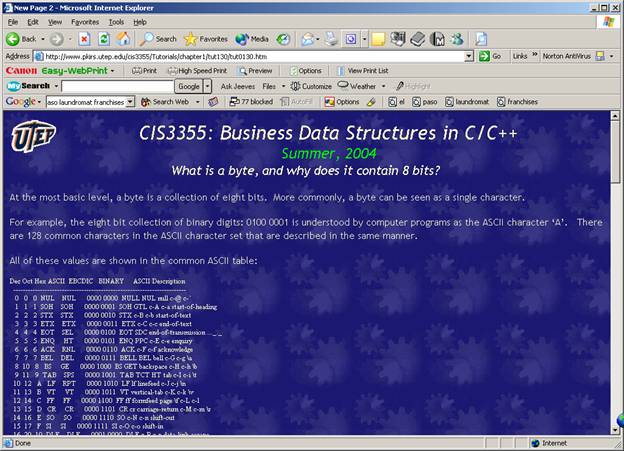 Front Page Will open, but it will ask you for a username/Password: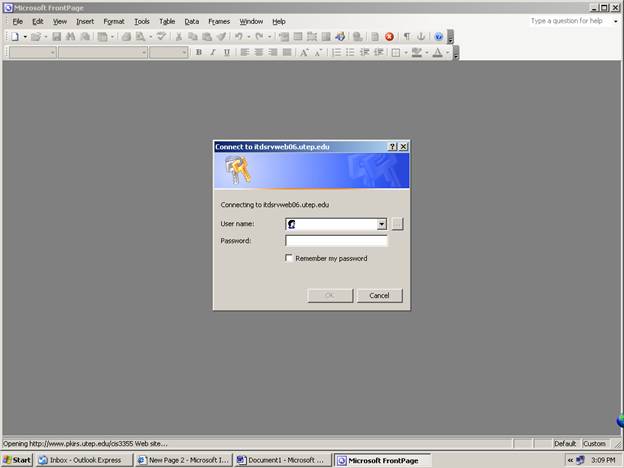 You Donít have it. Hit the Cancel Option: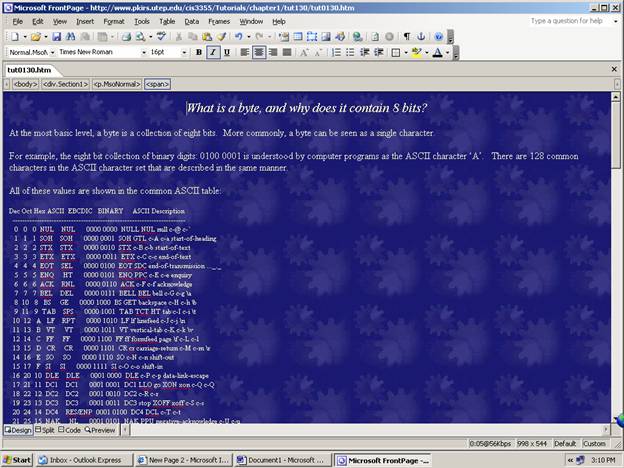 Notice, it Appears as if you are working on my account (You arenít).
Make the changes you want: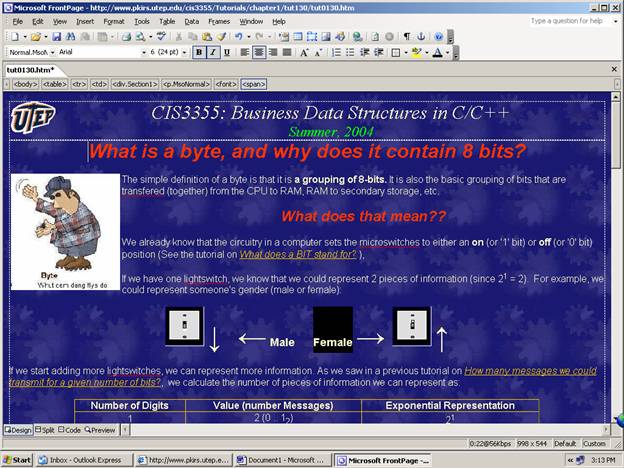 When you go to save it, it will again ask you for the username/password: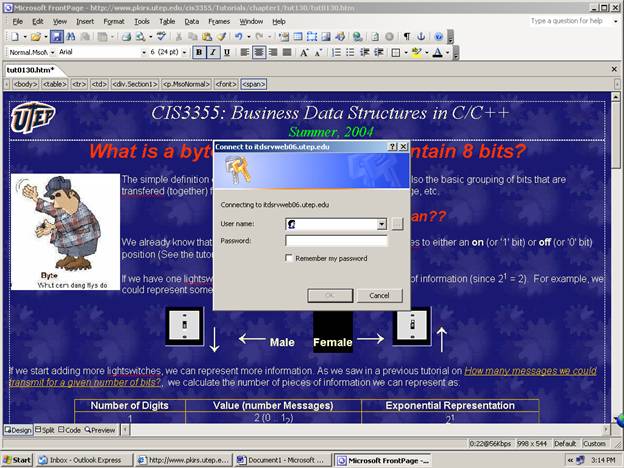 You still donít have it (nor will you get it). Press Cancel again, and you will be given the option of saving it somewhere else: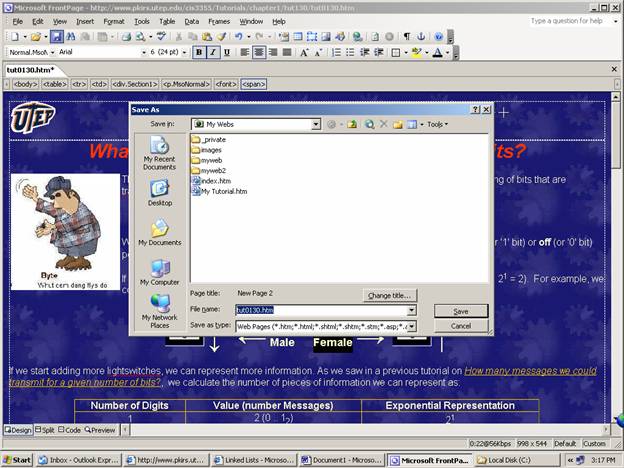 Iím saving this on in a folder Iíve called Tutorial: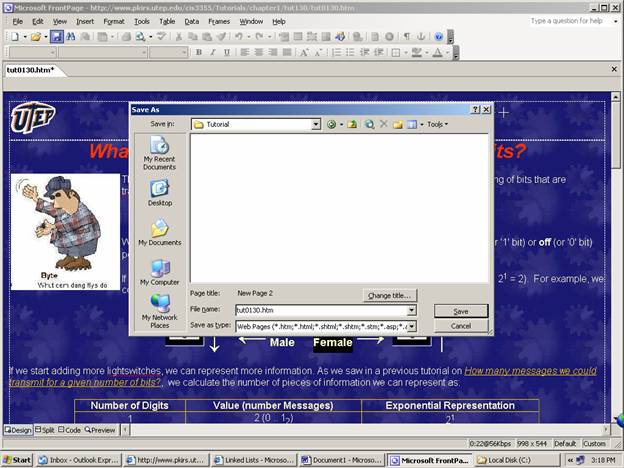 If you have any graphics files, you will be asked where you want to save them. MAKE SURE YOU SAVE THEM IN THE SAME DIRECTORY: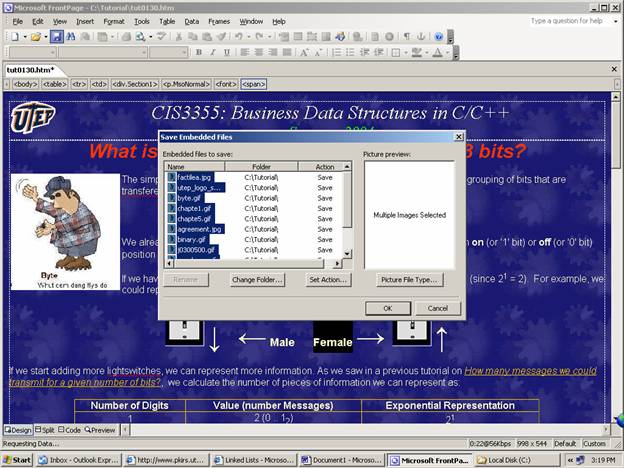 When you look at the directory where you saved the files, you will see that all of them are there: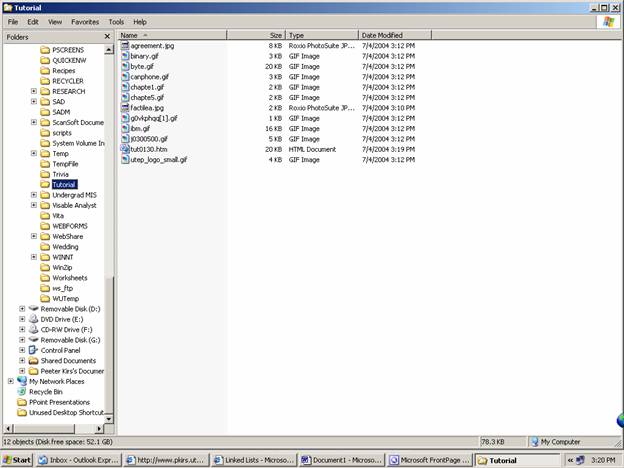 MAKE SURE THAT YOU SEND ALL OF THE FILES TO THE TA: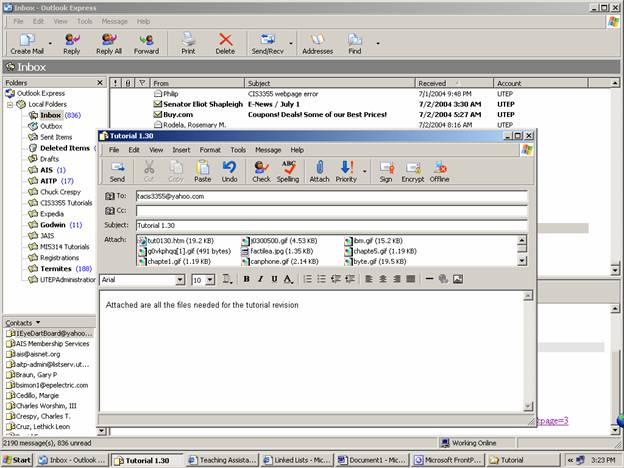 Simple, Isnít it??

This page was last updated on 07/04/04.