Tutorial Topics Selection Submission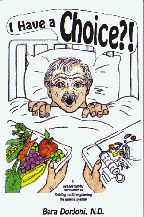 (Additional information can be found at the Tutorial Assignment Page)
Each of you will be required to state your TWO tutorial topic (See the Course Schedule for due Dates). Once you have made your choice, you will be expected to stay with it and submit your tutorial by the deadline (Before the quiz which covers the topic).
I dole-out topics on a first-come-first basis. If you choose the same topic as someone else (you can check this by going to the Selected Topics Page), and that person has requested the topic before you, you will be asked to choose another topic. The moral of this discussion: SUBMIT YOUR CHOICE AS SOON AS POSSIBLE !!
How will you know if your choice is acceptable?
Again, before you make your submission, go to the Selected Topics Page (found at the Tutorial Assignment Page) to see if anyone else has already selected the tutorial.
You are to submit your topics using the Tutorial Topic Selection Form (See Submissions Page)